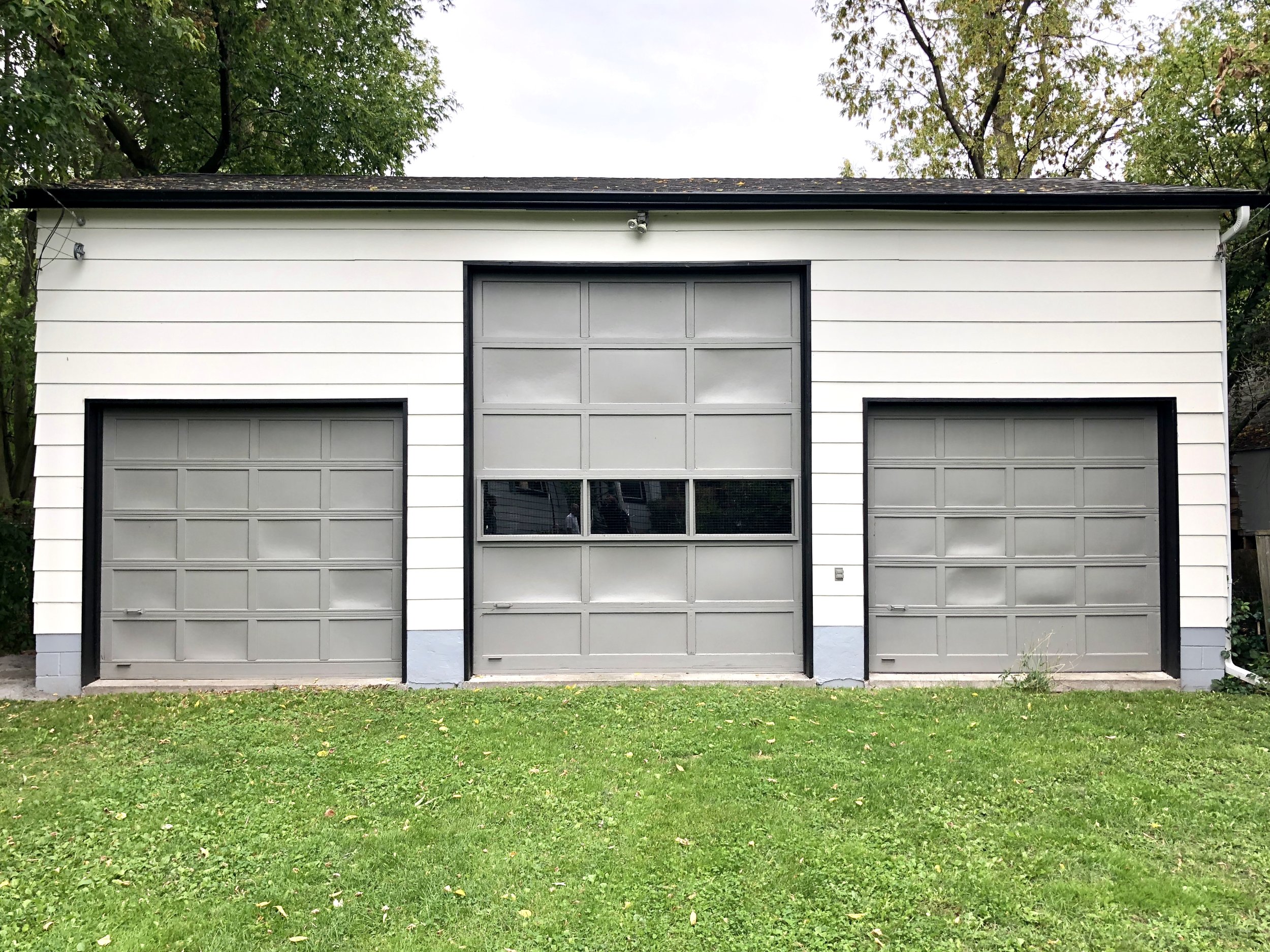 In the coming weeks we'll list a four-bedroom house on Helen St that feels to us more like a beach house than a city house. As if from the upstairs windows you should see a tumbling white surf, diamond kites wriggling against the bluest of skies. We're very pleased indeed.
We'll also bring you a two and a half storey red-brick home on York St, midway between the Memorial Centre and McBurney Park. It's been renovated with considerable skill and even more daring, and the top floor is now a master suite that'll make you feel you're always on vacation. If you can't sleep up here, in the trees and amid the pale wood and the faint breezes, then a night watchman position might just be in your future.
There's also the duplex at the edge of the park. It's really quite extraordinary. A four-bedroom flat on the main floor that's what I dreamed of (and most certainly didn't get) when we booked an airBnB in Brooklyn. The kitchen's a brilliant white beacon that's a mile from the front sitting room. The master bedroom is tucked away up the back stairs like a bird's nest. The rest of the second floor makes up a pretty-as-all-get-out two-bedroom spot that will pay about a quarter million's worth of your mortgage. And as if that isn't enough there is the most marvelous barn/garage in the back yard. Soaring celiings and a concrete floor, and permission from the city to tie into the main house's sewer line. You're one progressive planner away from the most stylish of lofts.
It's going to be a busy season, we're convinced of it. There are other places we daren't mention because they might never materialize. And some that are in the earliest of planning stages. But after a slow-burning sort of spring and then a frantic August, we think there's lots of life left in the market.